Discover all about 99designs for non-profit organizations:
Prices and discounts for nonprofits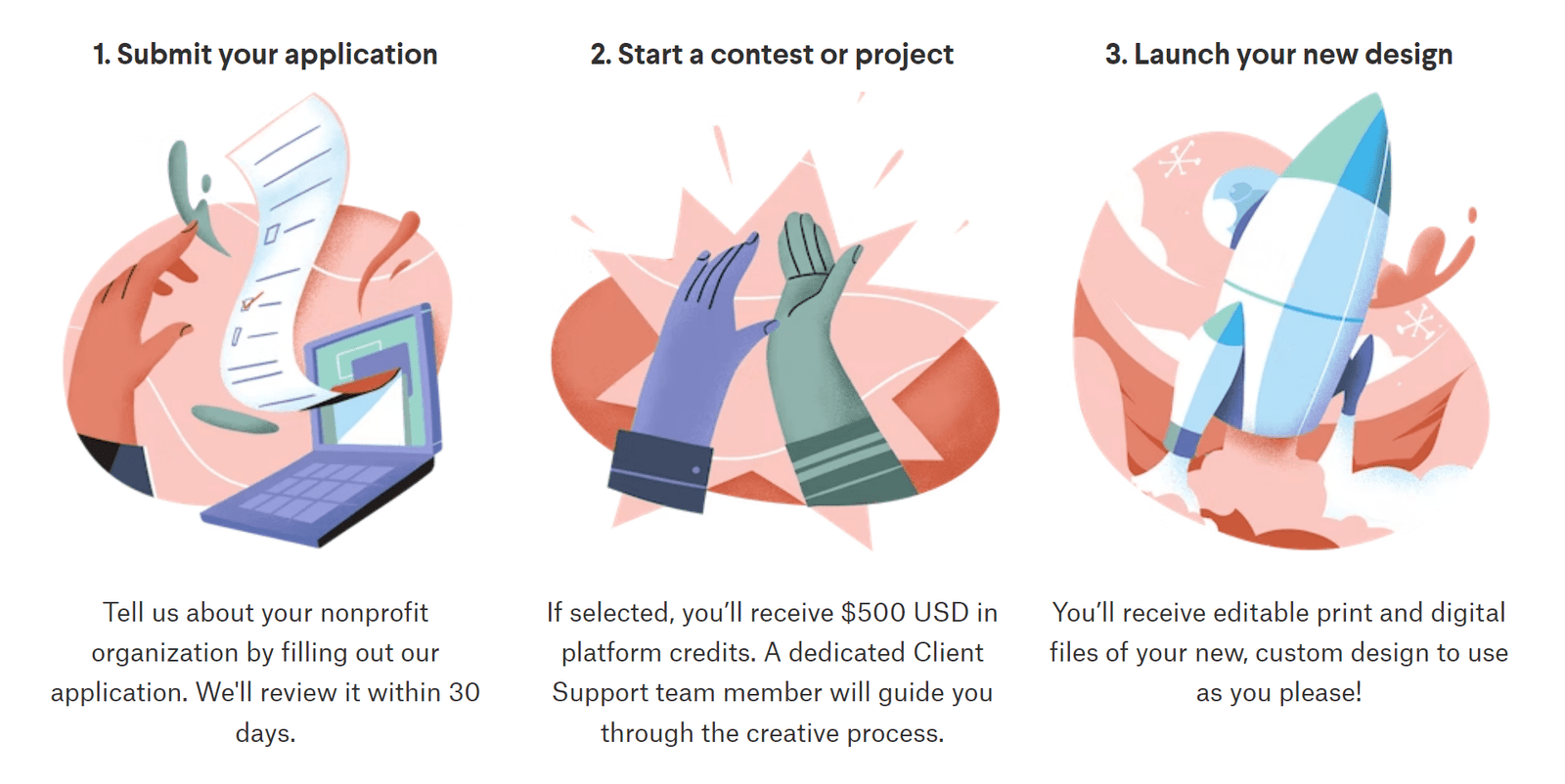 99designs has a special deal only for non-profit organizations (valid in 2023):
$500USD in complimentary platform credits to use on design contests or projects.
99designs for nonprofits
Marketplace to connect with designers.
99designs is a platform that connects organizations with freelance graphic designers who can create custom designs for a variety of needs.
Nonprofit organizations can use 99designs to create logos, marketing materials, websites, and other visual assets that can help to promote their cause and raise awareness for their organization.
99designs offers a range of pricing options and packages, so nonprofit organizations can choose the option that best fits their needs and budget.
Additionally, 99designs has a dedicated team of account managers who can provide support and guidance throughout the design process.
Overall, 99designs can be a valuable resource for nonprofit organizations looking to create professional, effective visual assets to support their mission and goals.
You can check more details about their features and advantages on this video:
Alternatives to 99designs
There are other similar services that offer special deals and discounts for nonprofits, such as:
You can check all the alternatives on: Design services | Tech services
More deals for nonprofits
Discover more deals and discounts for non-profit organizations: