Discover all about Adobe Acrobat for non-profit organizations:
Prices and discounts for nonprofits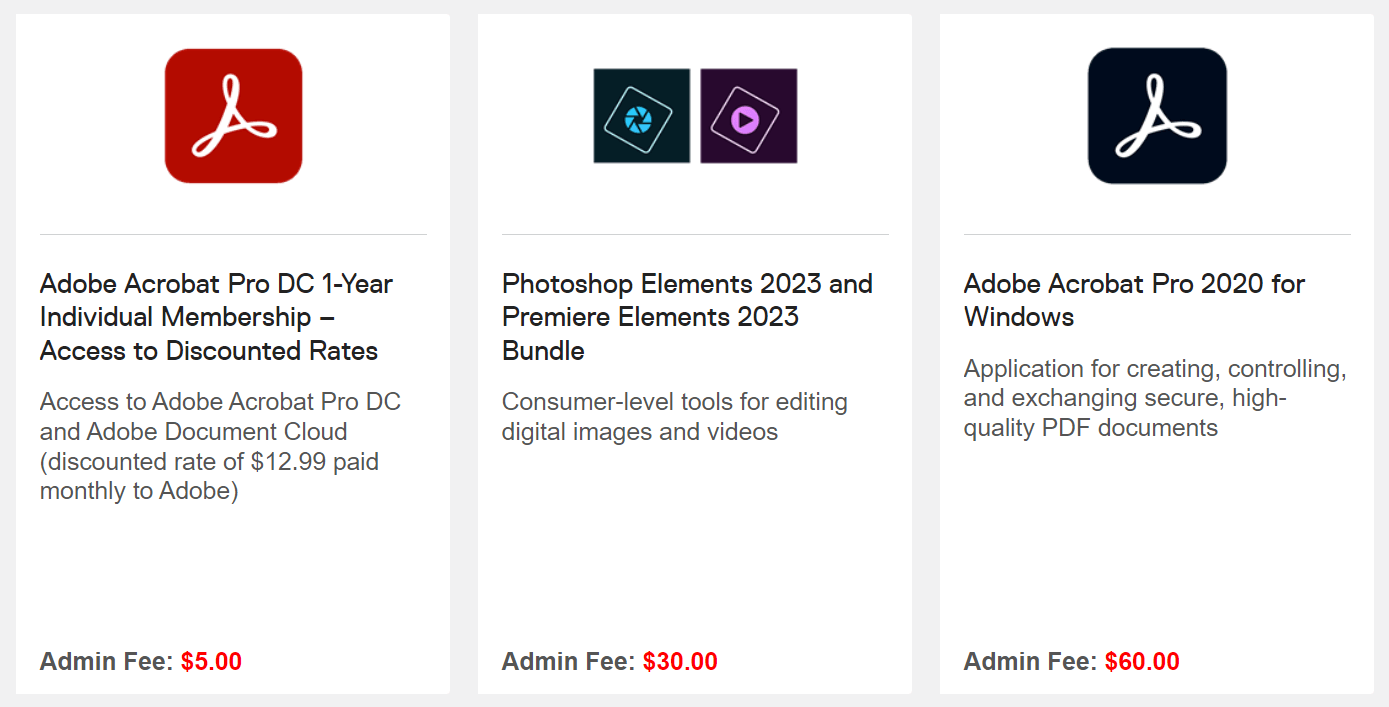 Adobe Acrobat has a special deal only for non-profit organizations (valid in 2023):
Special discounts for nonprofits via Techsoup. You have to pay an admin fee.
Adobe Acrobat for nonprofits
Application and cloud storage service for creating, editing, and sharing PDF files.
Nonprofit organizations can use Adobe Acrobat in a number of ways to help them manage their work and achieve their goals.
Adobe Acrobat is a popular software program that allows users to create, edit, and share PDF documents.
For example, they can use Acrobat to create and edit donor reports, grant proposals, and other important documents, and then share them with other members of the organization or with external stakeholders.
You can check more details about their features and advantages on this video:
Adobe Acrobat reviews
Check user reviews and scores on:
Alternatives to Adobe Acrobat
There are other similar services that offer special deals and discounts for nonprofits, such as:
You can check all the alternatives on: Notes and file management
More deals for nonprofits
Discover more deals and discounts for non-profit organizations: