Discover all about Animoto for non-profit organizations:
Prices and discounts for nonprofits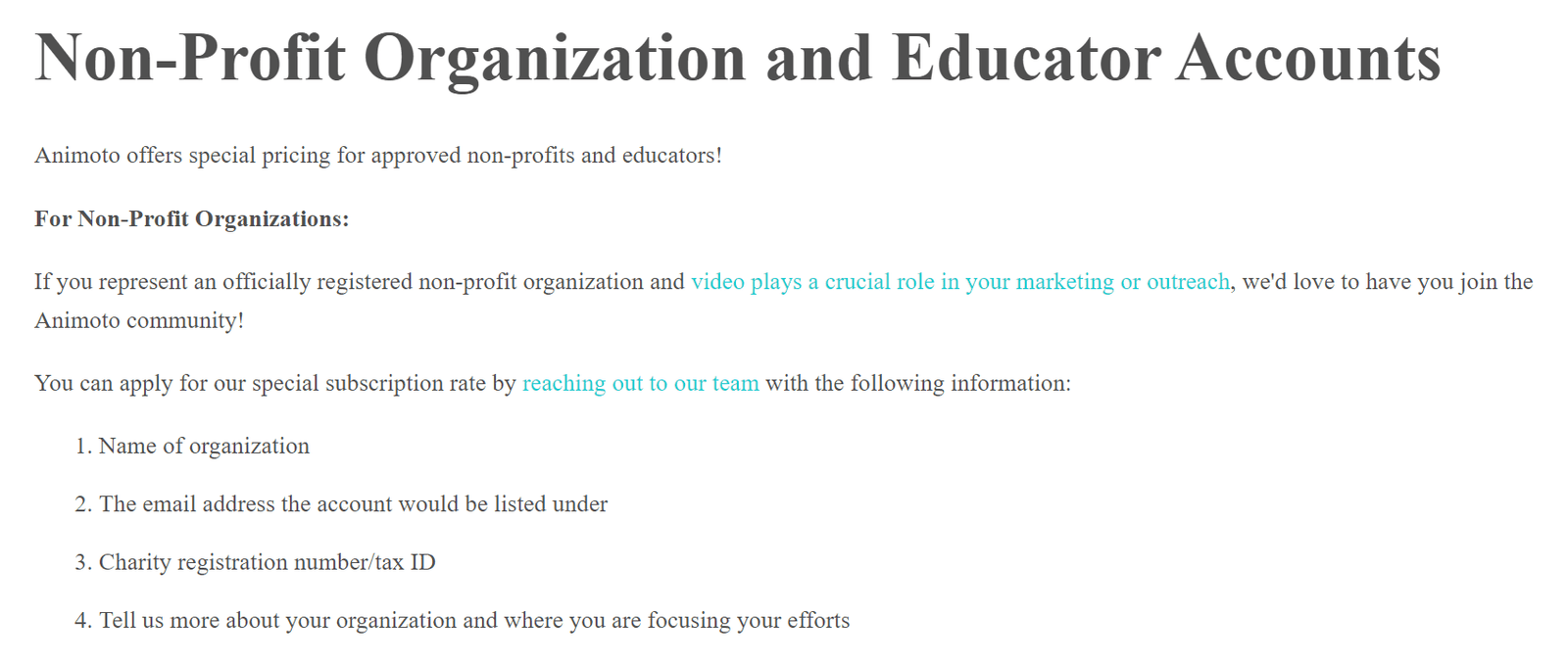 Animoto has a special deal only for non-profit organizations (valid in 2023):
They offer a special non-profit subscription rate. Contact them for more details.
Animoto for nonprofits
Tool to create videos.
Animoto can be a useful tool for nonprofit organizations looking to create engaging, professional-looking videos without needing specialized video editing skills.
The platform's templates, music, and other resources can help users create videos quickly and efficiently, and the resulting videos can be shared on social media and other platforms to reach a wider audience and support the organization's work and mission.
You can check more details about their features and advantages on this video:
Animoto reviews
Check user reviews and scores on:
Alternatives to Animoto
There are other similar services that offer special deals and discounts for nonprofits, such as:
You can check all the alternatives on: Video creation and edition
More deals for nonprofits
Discover more deals and discounts for non-profit organizations: