Discover all about Bitrix24 for non-profit organizations:
Prices and discounts for nonprofits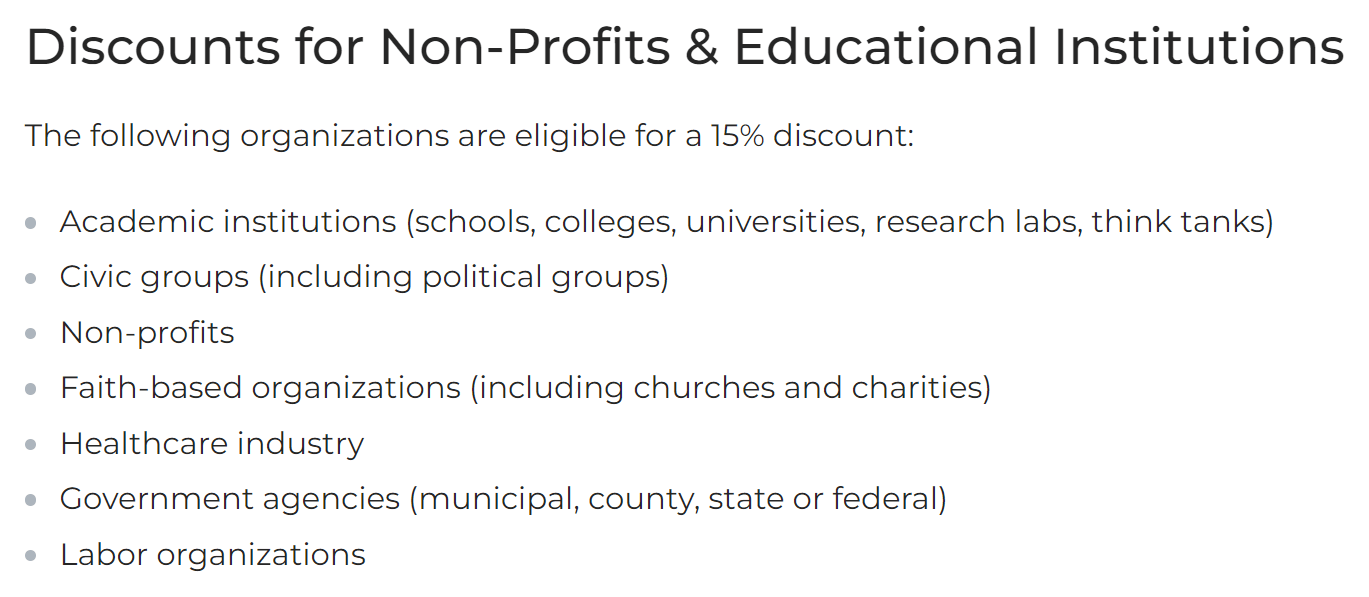 Bitrix24 has a special deal only for non-profit organizations (valid in 2023):
15% discount for non-profits, civic groups, health and academic institutions, government agencies, and labor organizations.
Bitrix24 for nonprofits
Workspace tool with CRM, collaboration, projects, HR, automation...
Bitrix24 is a project management and collaboration platform that offers a range of tools and features for businesses and organizations. Here are some potential ways that a nonprofit organization could use Bitrix24:
Project management: Bitrix24 offers a range of project management tools, including task lists, calendars, and Gantt charts, which can help nonprofits plan and organize their projects and programs.
Collaboration: Bitrix24 offers tools for real-time collaboration, including chat, video conferencing, and file sharing. This can help nonprofit teams stay connected and work together effectively, even when they are not in the same location.
Customer relationship management: Bitrix24 includes a CRM module that can help nonprofits manage their interactions with donors, volunteers, and other stakeholders. This can include contact information, communication logs, and donation history.
You can check more details about their features and advantages on this video:
Bitrix24 reviews
Check user reviews and scores on:
Alternatives to Bitrix24
There are other similar services that offer special deals and discounts for nonprofits, such as:
You can check all the alternatives on: CRM
More deals for nonprofits
Discover more deals and discounts for non-profit organizations: