Discover all about Mailshell for non-profit organizations:
Prices and discounts for nonprofits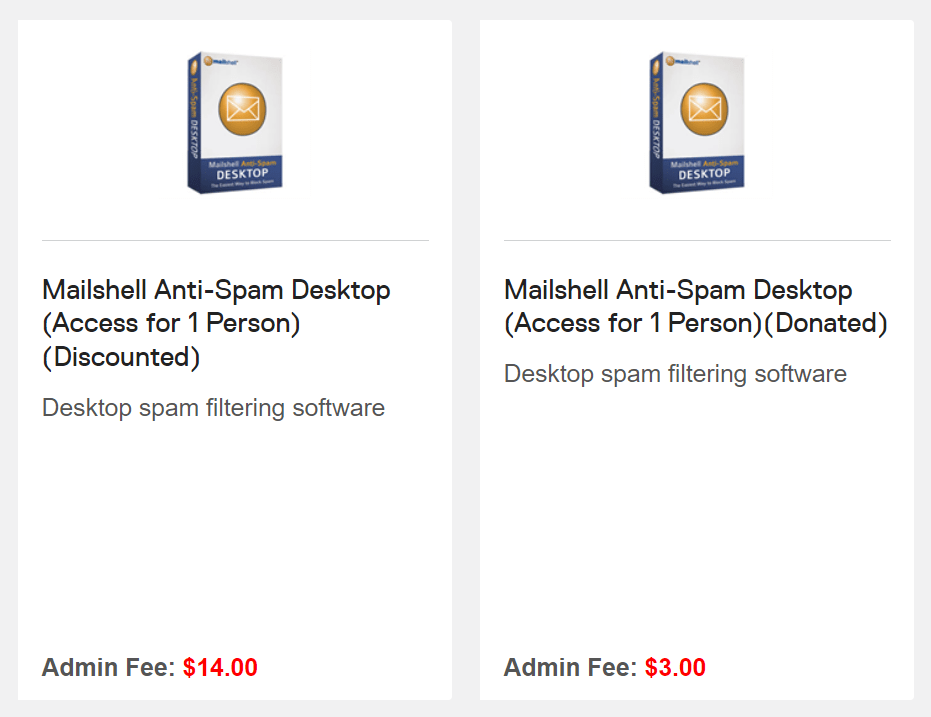 Mailshell has a special deal only for non-profit organizations (valid in 2023):
Special discounts for nonprofits via Techsoup. You have to pay an admin fee.
Mailshell for nonprofits
Desktop spam filtering software.
Mailshell is an email filtering and spam protection tool that can be used by nonprofit organizations to protect their email accounts from spam, phishing, and other threats.
Nonprofit organizations can use Mailshell to automatically filter incoming email messages and block unwanted or malicious messages from reaching their inboxes.
This can help nonprofit organizations protect their email accounts from threats and reduce the amount of time and effort that they spend dealing with spam and unwanted emails.
Some common features of Mailshell include:
Automatic filtering of incoming email messages
Spam and phishing protection to block malicious messages
Customizable filters to allow users to control which messages are blocked or allowed
Integration with popular email clients, like Microsoft Outlook and Gmail, to provide seamless protection.
Mailshell reviews
Check user reviews and scores on:
Alternatives to Mailshell
There are other similar services that offer special deals and discounts for nonprofits, such as:
You can check all the alternatives on: Security
More deals for nonprofits
Discover more deals and discounts for non-profit organizations: