Discover all about Norton for non-profit organizations:
Prices and discounts for nonprofits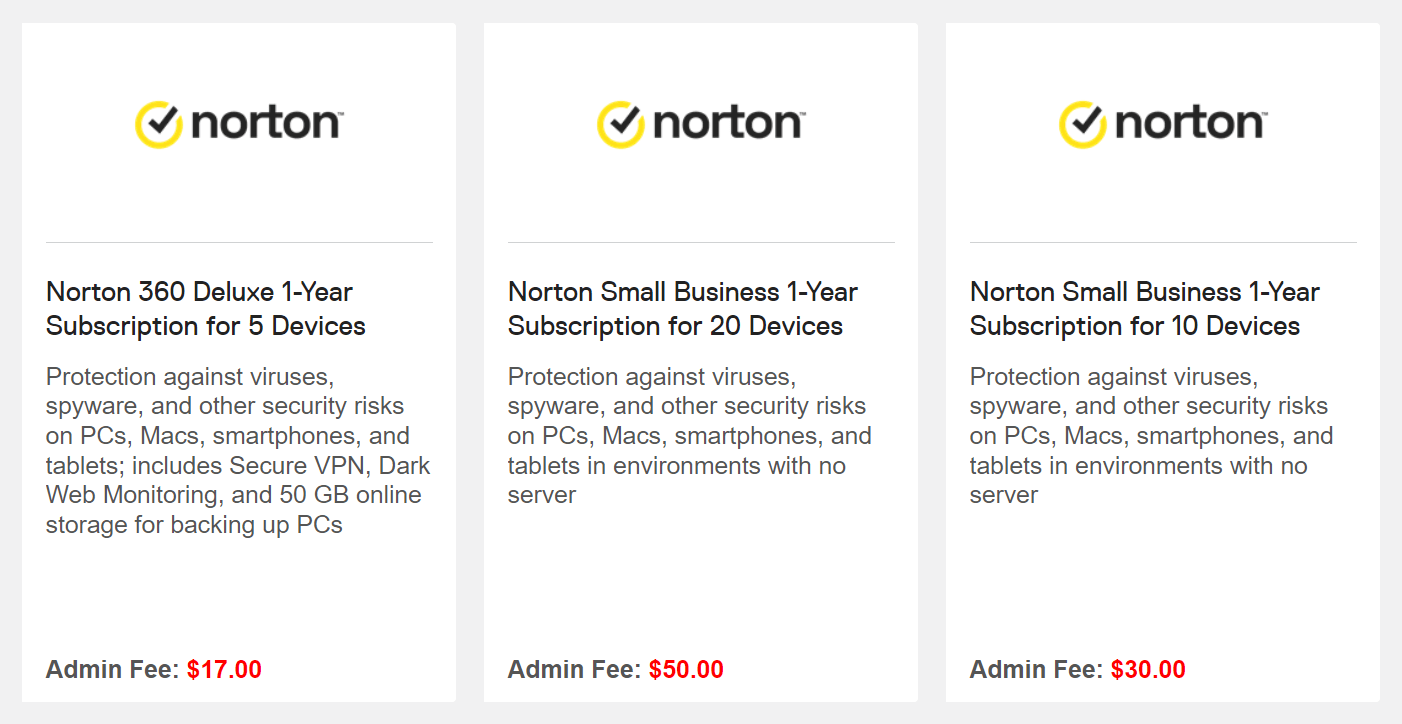 Norton has a special deal only for non-profit organizations (valid in 2023):
Special discounts for nonprofits via Techsoup. You have to pay an admin fee.
Norton for nonprofits
Antivirus and security software.
Norton is an antivirus and internet security software that offers a range of features and tools that can be useful for nonprofit organizations. Some of the advantages of Norton for nonprofit organizations include:
Real-time protection: Norton provides real-time protection against a wide range of threats, including viruses, malware, and other security threats. This can help nonprofit organizations protect their sensitive data and prevent disruptions to their operations caused by security threats.
Antivirus and anti-malware scanning: Norton offers advanced scanning and detection capabilities that can help nonprofit organizations identify and remove threats from their computers and networks.
Firewall: Norton includes a firewall that can block unauthorized access to networks and help nonprofit organizations protect their systems from external threats.
You can check more details about their features and advantages on this video:
Norton reviews
Check user reviews and scores on:
Alternatives to Norton
There are other similar services that offer special deals and discounts for nonprofits, such as:
You can check all the alternatives on: Security
More deals for nonprofits
Discover more deals and discounts for non-profit organizations: