Discover all about OnBoard for non-profit organizations:
Prices and discounts for nonprofits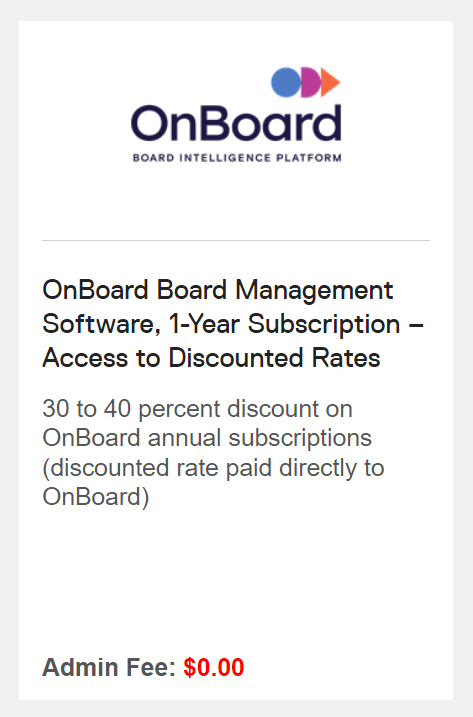 OnBoard has a special deal only for non-profit organizations (valid in 2023):
Discount pricing available to nonprofit organizations via Techsoup.
OnBoard for nonprofits
Board management software: Host secure board and committee meetings and manage board activities.
OnBoard Meetings is a software or service that helps organizations plan and conduct meetings.
Nonprofit organizations can use tools like this to streamline their meeting planning and management processes, making it easier to coordinate and communicate with team members, share agendas and materials, and record and follow up on decisions and action items.
This can help improve the efficiency and effectiveness of meetings, allowing the organization to better achieve its goals and objectives.
You can check more details about their features and advantages on this video:
OnBoard reviews
Check user reviews and scores on:
Alternatives to OnBoard
There are other similar services that offer special deals and discounts for nonprofits, such as:
You can check all the alternatives on: Team communication
More deals for nonprofits
Discover more deals and discounts for non-profit organizations: