Discover all about Plutio for non-profit organizations:
Prices and discounts for nonprofits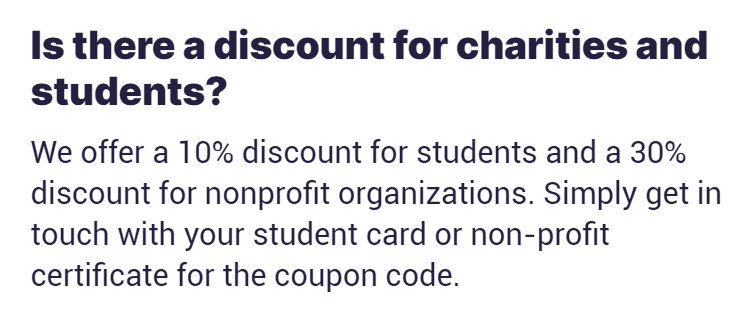 Plutio has a special deal only for non-profit organizations (valid in 2023):
30% off for non-profit organizations.
Plutio for nonprofits
Project management tool, with options to create proposals, invoices and more.
Plutio is a business management tool that can offer a number of advantages to nonprofit organizations. Here are a few potential benefits of using Plutio:
Streamline workflow: Plutio can help nonprofit organizations streamline their workflow by providing a centralized platform for tracking and managing various types of work, such as fundraising campaigns, volunteer management, and event planning.
Improve collaboration: Plutio has a range of collaboration tools, such as the ability to assign tasks, add comments and attachments, and track progress, which can help team members work together more efficiently.
Customize workflows: Plutio allows users to customize workflows to fit their specific needs, so organizations can use it to track and manage work in a way that best fits their unique processes.
Track and manage finances: Plutio includes financial management tools, such as invoicing and billing, which can help nonprofit organizations track and manage their finances more effectively.
Integrate with other tools: Plutio can be integrated with a number of other tools, such as email and calendar apps, which can further streamline the workflow for nonprofit organizations.
You can check more details about their features and advantages on this video:
Plutio reviews
Check user reviews and scores on:
Alternatives to Plutio
There are other similar services that offer special deals and discounts for nonprofits, such as:
You can check all the alternatives on: Collaboration and project management
More deals for nonprofits
Discover more deals and discounts for non-profit organizations: