Discover all about Small Improvements for non-profit organizations:
Prices and discounts for nonprofits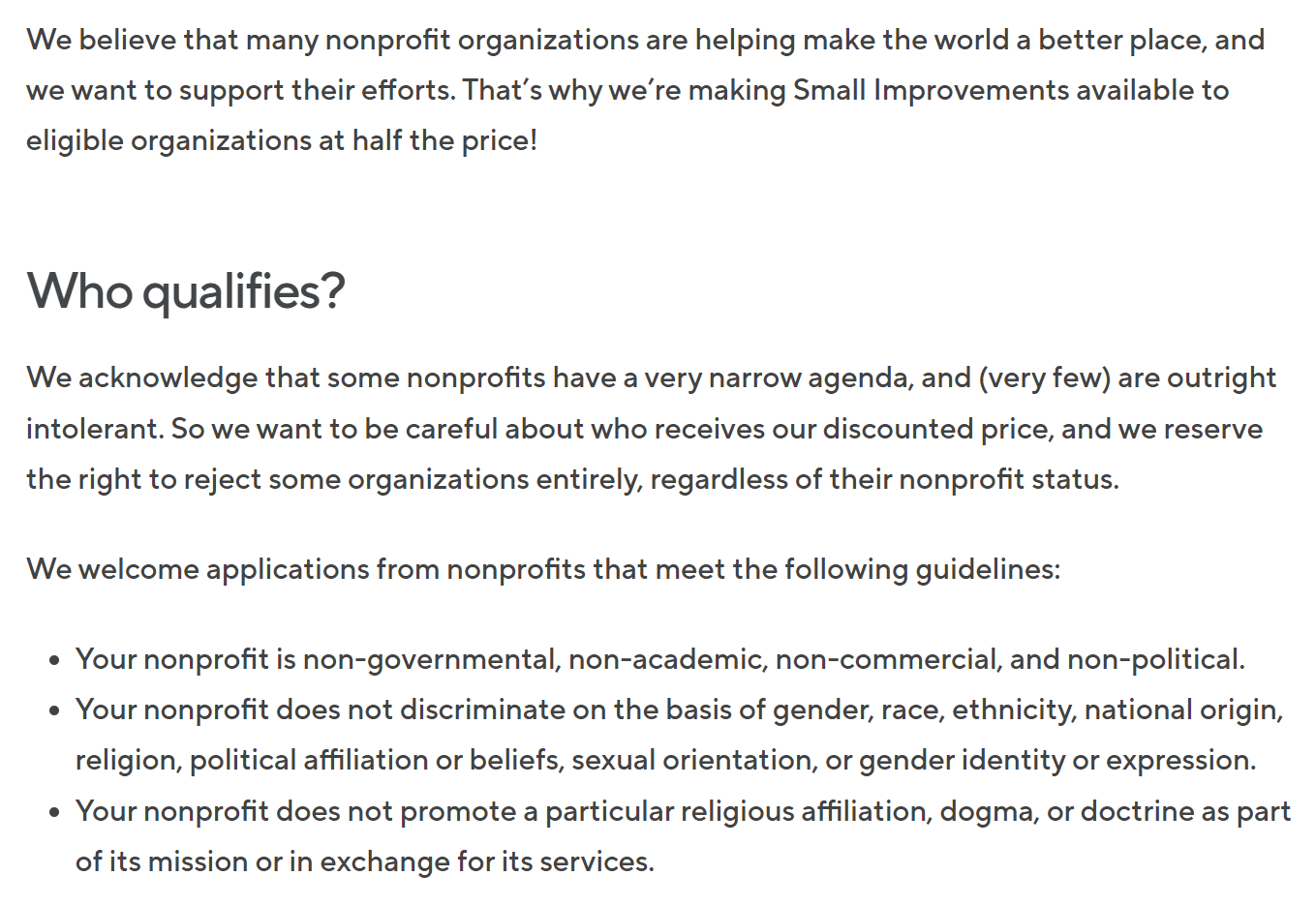 Small Improvements has a special deal only for non-profit organizations (valid in 2023):
Set of tools for the continuous management of the performance of the workers.
Small Improvements for nonprofits
Half price for qualifying nonprofits.
Small Improvements is a performance management and employee feedback software that can be useful for nonprofits in several ways.
For example, it can help a nonprofit organization manage employee performance by setting goals, providing regular feedback, and tracking progress.
It can also be used to recognize and reward employees for their achievements and contributions.
Additionally, Small Improvements can facilitate communication and collaboration among team members, making it easier for a nonprofit organization to work together towards its goals.
You can check more details about their features and advantages on this video:
Small Improvements reviews
Check user reviews and scores on:
Alternatives to Small Improvements
There are other similar services that offer special deals and discounts for nonprofits, such as:
You can check all the alternatives on: Performance management
More deals for nonprofits
Discover more deals and discounts for non-profit organizations: