Discover all about Wix for non-profit organizations:
Prices and discounts for nonprofits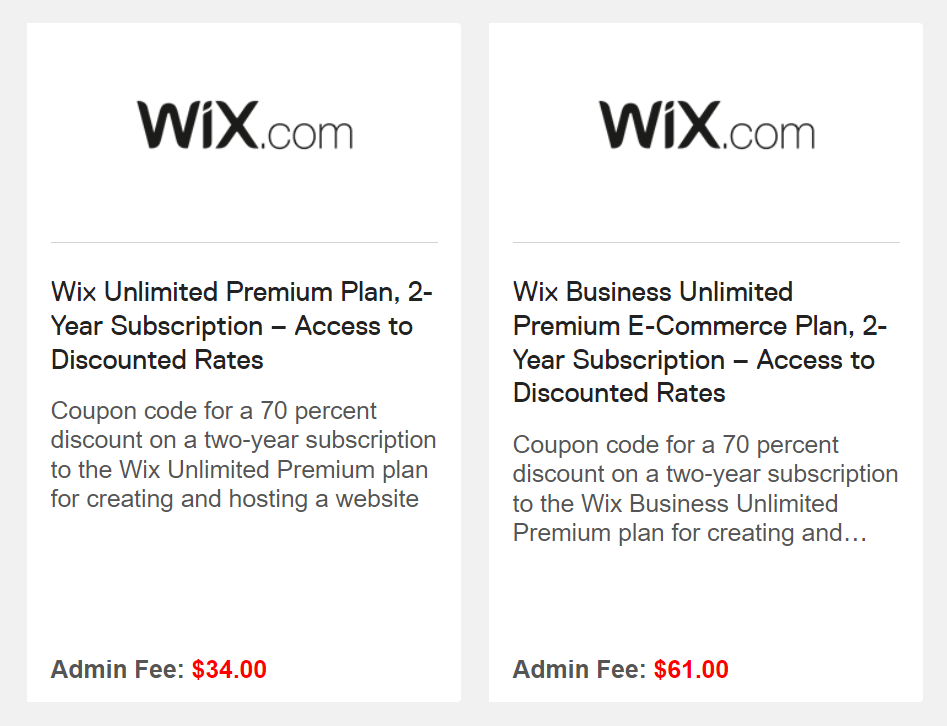 Wix has a special deal only for non-profit organizations (valid in 2023):
70% discount on a 2-year subscription to the Wix Unlimited Premium plan for creating and hosting one website. Requires a Techsoup account and paying an admin free.
Wix for nonprofits
Software to create and host websites easily.
Wix is a website builder that provides tools for creating and managing websites quickly and easily, without the need for specialized coding skills. Nonprofit organizations can use Wix to create a professional-looking website to showcase their work and engage with supporters and donors. Some potential advantages of Wix for nonprofits include:
An intuitive website builder, which allows nonprofit organizations to create a website without any coding knowledge.
Customizable templates, which can help nonprofit organizations create a website that matches their brand and style.
Built-in features for engagement and fundraising, such as the ability to collect donations and promote events.
Integration with other tools and services, such as social media and email marketing, which can help nonprofit organizations reach a wider audience and promote their work.
A discounted pricing program for eligible nonprofit organizations, which can help them save on their website costs.
You can check more details about their features and advantages on this video:
Wix reviews
Check user reviews and scores on:
Alternatives to Wix
There are other similar services that offer special deals and discounts for nonprofits, such as:
You can check all the alternatives on: App and website builders
More deals for nonprofits
Discover more deals and discounts for non-profit organizations: